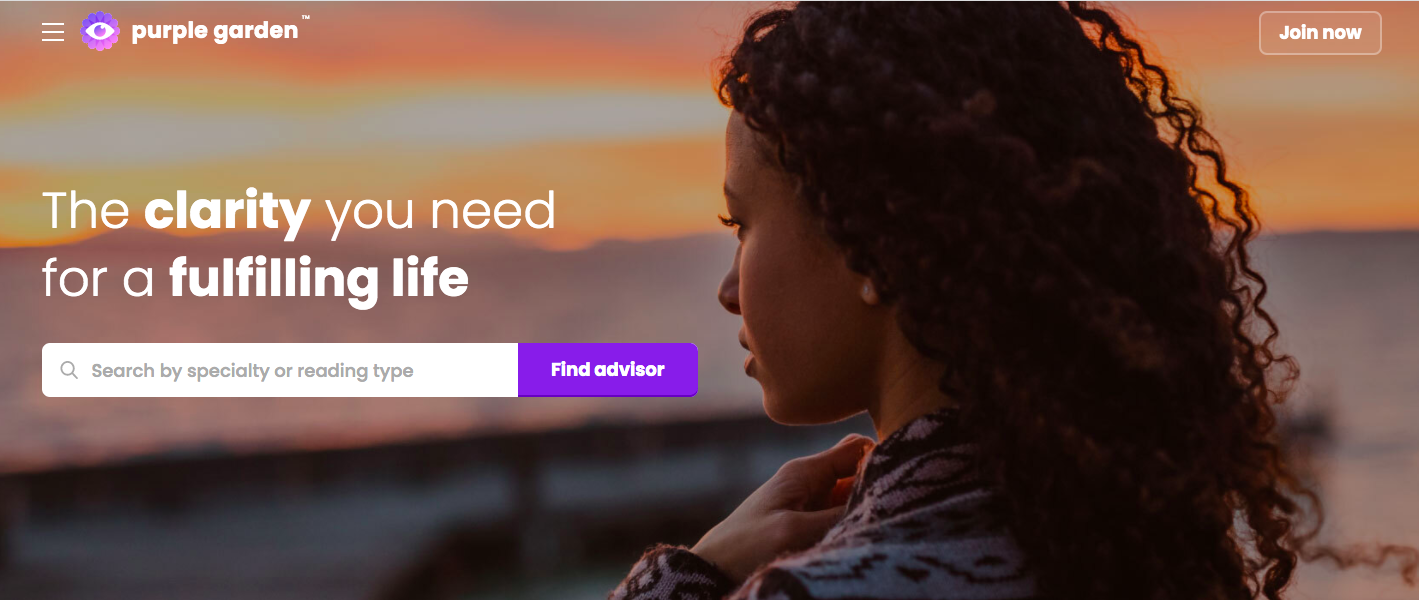 Readings Offered
Purple Garden's mission is to deliver clarity for a fulfilling life, and they do that through various Psychic solutions. Whether you need insights on life, love, or career, they have a wide range of readings that should help steer you in the right direction. Here are some of them:
Tarot Readings
- While Tarot cards can't predict the future, it tells the story of who you were, are, and are becoming. Based on what the cards reveal, it can provide a deeper understanding of your current situation and help you figure out your next steps. This type of reading is popular with those who seek insights into their love life, marriage, health, career, dreams, and many more.
Psychic Readings
- If you need some clarity and guidance, Purple Garden has hundreds of gifted Psychics that can perform a reading. Their readings are dependent on your energy and the information you provide, so if you want detailed reading, you have to be more specific. Avoid broad and general questions. Many of the psychics in Purple Garden are also talented clairvoyants, empaths, reiki masters, healers, and many more. When getting a reading, be ready to provide names and DOBs.
Love Readings
- Is your partner "The One?" Are you wondering whether he or she is your kindred soul? Is your relationship going somewhere? Purple Garden has a Love Readings category where you can book Love Psychics, who all specialize in love and relationship issues.
Palm Readings
- Did you know that the intricate lines on your palm can say a lot about your personality? Palmistry or Chiromancy can reveal insights into your love connections, intellectual pursuits, life experiences, destiny, vitality, and more.
Astrology & Horoscopes
- Are you a Pisces? Capricorn? Taurus? If you know your Zodiac sign, then you're probably already aware of how Astrology and Horoscope works. This type of reading is ideal for those who want to do some self-exploration, find out the best timing to start a new project, understand love dynamics, chart out goals, etc. It's especially helpful for planning, so we recommend you get this reading at the beginning of every year or on your birthday.
Oracle Guidance
- Suitable for those who need emotional and spiritual support, Oracle cards are considered the easier-to-read cousins of Tarot cards. Oracle Guidance can also include Angel Oracle Cards, I Ching, Crystal Ball Readings, and Runes.
Angel Insights
- Particularly beneficial to those grieving or healing, this type of reading is done by angel communicators or psychic advisors who possess the ability to receive visions from angels. Guided by an angel's divine wisdom, they can help you overcome roadblocks, attain personal growth, or help nudge you in the right direction when you're feeling lost or indecisive.
Dream Analysis
- Dream Analysis or Dream Interpretation is a way of tapping into our subconscious. Do you keep having strange dreams of falling, running around naked, flying, losing teeth, or of someone dying? All these have meanings, which, when analyzed, can bring about realizations about how we think and feel and how to work through complex emotions.
How Does It Work?
Getting started with Purple Garden is pretty straightforward. You'll be prompted to connect via Facebook or Google Plus or create an account using your email address and password. After that, you can browse psychics and review their profiles and reviews. Take note that you can only get readings via live chat from their desktop version. if you want to connect to your psychic through voice and video calls, you need to download their mobile app. Purple Garden is conveniently mobile-centric and you'll find their app clean and really easy to use.
Is It Legit?
Although Purple Garden offers no satisfaction guarantee and cannot vouch for the accuracy of advice or predictions, they do screen their psychic readers thoroughly. Advisor applicants are required to submit a video test reading and CV to ensure they meet Purple Garden's quality standards. With that said, you will see reviews and star ratings on each advisor's profile, which in our opinion, is a better gauge of their credibility. For example, there are psychic readers that have more than 10,000 readings and is able to maintain a 5-star rating. We think anyone with less than 3 stars is a red flag. If you see anyone with less than 3 stars, don't even bother.
Pricing
Purple Garden has a rich range of psychics and the pricing really reflects that. On average, expect to pay between $0.99 – $14.99 per minute. Once you have spent $10 or more on their platform, you can earn 5% cashback on every purchase. There's no limit to how much credit you can earn, but it does expire after six months of receiving it. Purple Garden does not give refunds if you are unhappy with your reading, so do your due diligence and read user reviews.
The Bottom Line
Despite our apprehensions regarding the lack of refund policy or satisfaction guarantee, our experience with Purple Garden has been very pleasant and insightful. The readings were spot on, and the advisors were friendly, non-judgmental, and compassionate. We also liked reading other people's Purple Garden experience in the "Journey" section. Overall, it's one of our favorite sites to get a quick, helpful and entertaining psychic reading from home or on the go.